Isermal Self-fusing Silicone Rubber Tape ISM-02-25 5M - Yellow
ISM-02-25

Thickness: 0.5mm (20mil, 0.02″)

Width: 25mm ( 1″ )

Length: 5m ( 16.40′ )

Attn: Some suppliers have offered smaller thickness like 0.3mm, a standard thickness of 0.5mm provides stronger tensile strength, bigger electrical resistance and many more excellent capability than 0.3mm.
Product Description
ISERMAL silicone rubber self-fusing tape is made of high quality silicone rubber, the special formula gives the tape an outstanding and unique capability.

It is non-adhesive and only bonds to self, extremely versatile! It conforms to irregular shapes and forms a permanent air-tight & water-tight seals in seconds. It is used to rescue and repair for emergencies! Class H electrical insulation!

It resists to weathering, salt water, UV rays, fuels, oils, acids, solvents, road salt and abrasion. It has a long life at outdoor.

To ensure a consistently reliable quality for customers, we have used the top quality silicone rubber from Wacker Group for our production.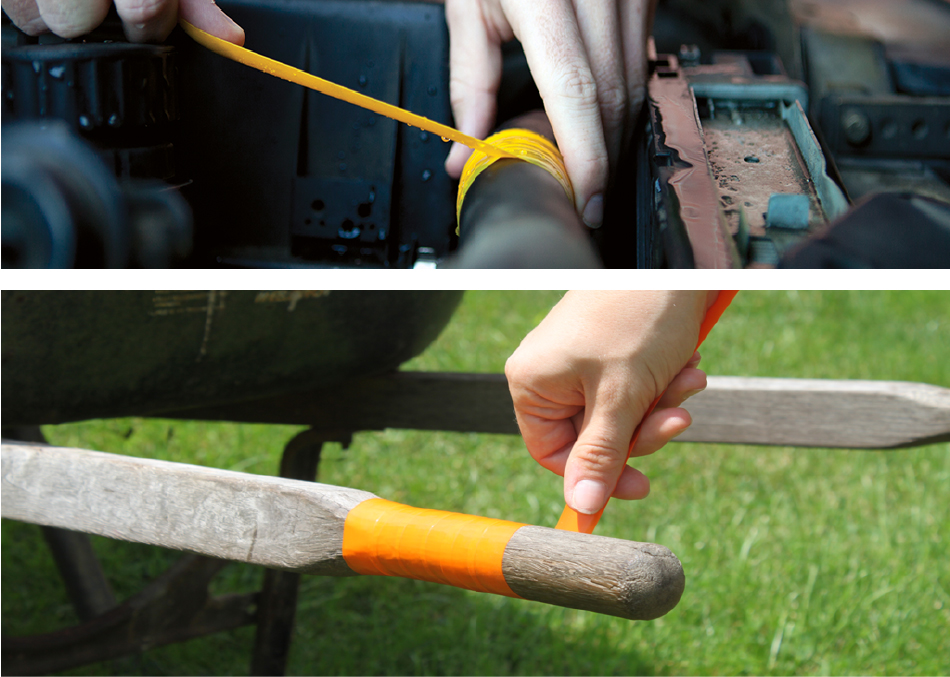 Application
- Repairs plumbing, hose, pipe, pipeline, duct, tubing, cable!
- Seals leak of any pipe, plumbing, hose etc.!

- Insulates electrical connectors, hardness, wire bundling, buss bar, field armature, interpole coils, motors!

- Masks for powder coating, dipping, metal encapsulating! Increases friction for handlers, bars, grips!

- Identifies different pipes, lines, cables!

- Used in house, gardens, indoor, outdoor, industries!
- Used in boats, cars, marine, automotive, aircrafts!

- Used for motors, electronics devices, home applications!
- Used for many many more purposes!